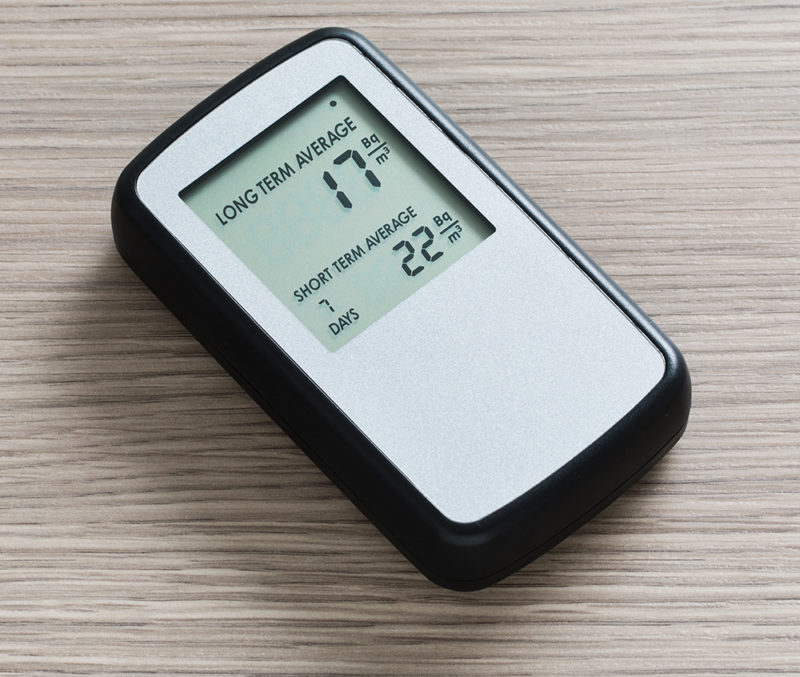 2. Perform test
First step is to perform test to find out whether there is a problem with radon level in your home.
The US Environmental Protection Agency (EPA) states that a home should have no more than 4 picocuries per liter (pCi/L) or 148 becquerels per cubic meter (Bq/m³). Conversion rate: 1 pCi/L = 37 Bq/m³.
Also, the EPA encourages that homeowners should act at radon level as low as 74 Bq/m3 (2 pCi/L)
To find out how much radon is in your home, you can buy a radon detector device such as an Accu-Star available from most local Hardware stores for $25-$100. Place the tester in the lowest level of your home (basement). There are two types of test. A short-term test that requires time from 2 to 90 days and a long-term test that requires time more than 90 days to remain in your home.